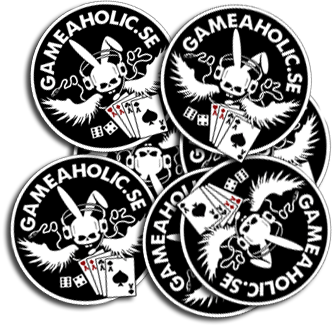 Now you have the opportunity to buy Gameaholic stickers to put on your computer chassis, your laptop or why not on the car.
These stickers are printed using solvent ink on a five foil giving them a life span of over 3 years in outdoor use.
Size: 10*10cm
Price: 30SEK (Plus shipping costs)
How to order:
We earn nothing on our sales, rather the contrary. Therefore, we want you to help us and make this as easy as possible from the outset. To order, please write your user name, size and how many you desire here in this topic. After that, a forum administrator will contact you via PM for additional information. Thank you!