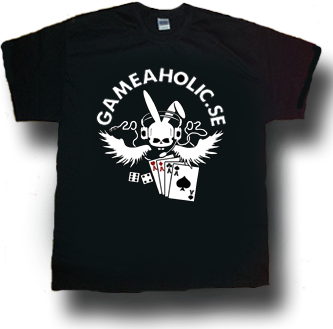 Finally, they're here! After a long time of requests from members we have now managed to work out a good deal for a quality t-shirt with print. We started by buying a few pieces to test them and we are extremely pleased.
It's a straight standard t-shirt in 100% pre-shrunk tubular knitted cotton fabric weight 185gram/m2. This t-shirt is well-sewn with double stitching, covered seams in the neck and shoulders and a seamless neck. A very good standard t-shirt in unisex model that fits most.
Size: XS - XXXL
Price: 200SEK (Plus shipping costs)
How to order:
We earn nothing on our sales, rather the contrary. Therefore, we want you to help us and make this as easy as possible from the outset. To order, please write your user name, size and how many you desire here in this topic. After that, a forum administrator will contact you via PM for additional information. Thank you!